Hold your celebration at the TaunusTagungsHotel
Celebrations
A beautiful ambience, friendly service and sophisticated cuisine in our restaurant are the perfect setting for special occasions. Looking for a venue for a wedding, to celebrate a family party, organise a business event or simply celebrate in style? Whether it's a birthday, wedding, company anniversary, communion or confirmation, we'll help to ensure a stress-free event.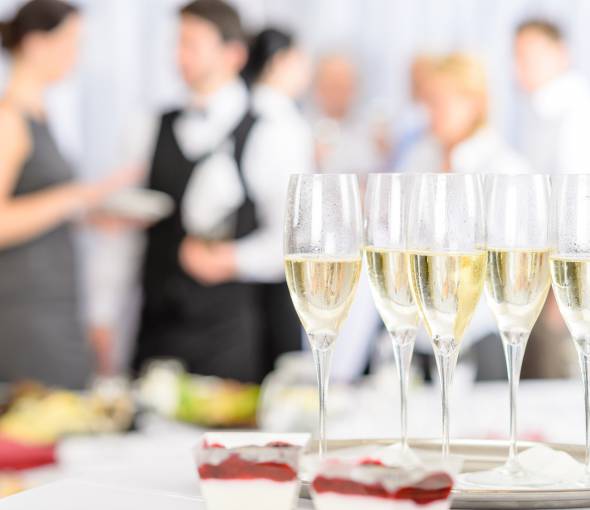 For your celebration
Venues
We have wonderful settings for your celebration in our hotel. There is the restaurant with a lounge, offering space for up to 100 guests in elegant surroundings.
For a champagne reception to welcome your guests, we recommend our inner courtyard or the terrace adjoining the restaurant during the summer months. In the cooler season, the entrance area in front of the restaurant is perfect.
Another possibility is the 220 sqm Raum Taunus which can accommodate up to 120 people.
Hold smaller celebrations in the beautiful and cosy setting of our Kaminstube fireside lounge.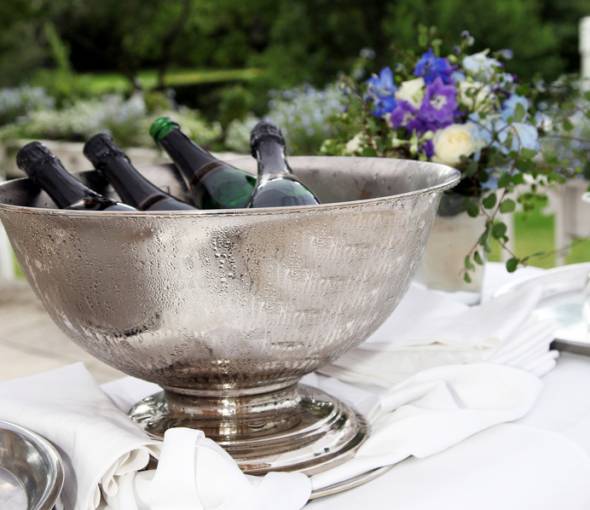 We'll be happy to help!
Your event
Our trained team will provide professional and competent suggestions for the
Room layout
Choice of table linen
Selection of table decoration
Choice of food
Selection of drinks and wines
Music selection
Just ask us - You'll be in good hands as our creative team knows how to ensure the smooth running of your event. Just relax and leave everything to us.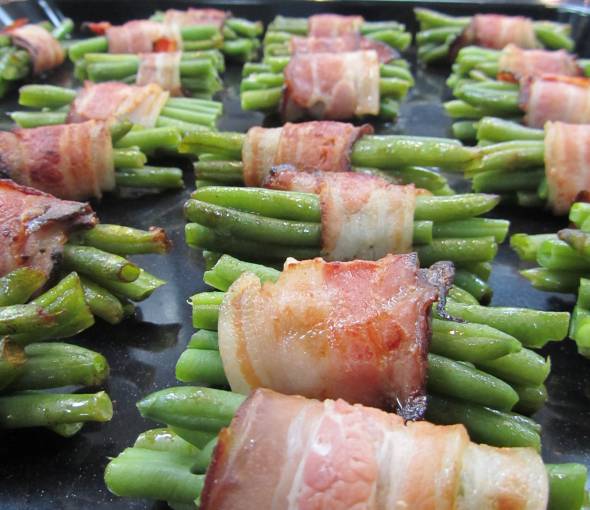 For your event
Menu or buffet?
We can offer both menus and buffets . We'll be happy to advise you on the individual design of your menu or buffet.
We want to make planning and organising your celebration as stress-free as possible so that you, the host, can fully join in the celebrations.
Your TaunusTagungsHotel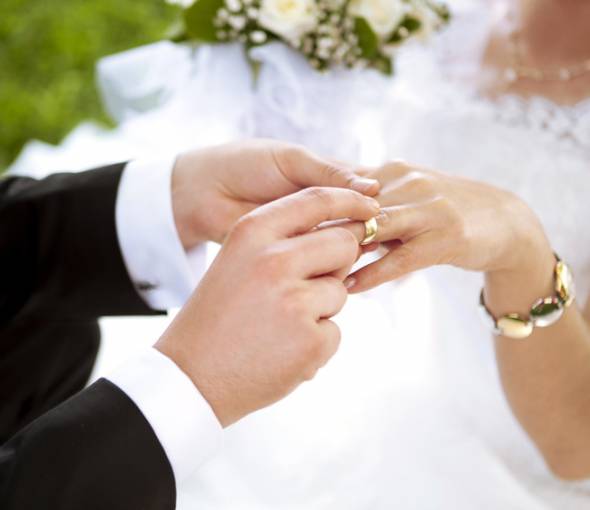 Thank you for your interest
Enquire now
We'll be happy to offer advice on organising private celebrations & company parties in Friedrichsdorf near Frankfurt. We support you from planning through to implementation, and are also available to answer any questions you may have. We look forward to hosting your celebration at our hotel.
Also, if you need rooms for your guests to stay overnight, we will be happy to make the reservation (subject to availability).
Is your preferred date available? Call us, we'll be happy to advise you.
Telephone +49 (0)6172 7106-121. Arrange an appointment with us.