For special occasions
Cooking events for groups
Our cooking courses offer a unique opportunity for a shared experience in the kitchen with valuable tips and tricks from a professional chef. Our cooking events also fit perfectly into a social programme or team event for your function at the TaunusTagungsHotel. Build team spirit and create something together with other people while at the same time having fun.
To comply with our guests' individual wishes and requirements, we offer the following options for putting together your own cooking event - one that works best for you.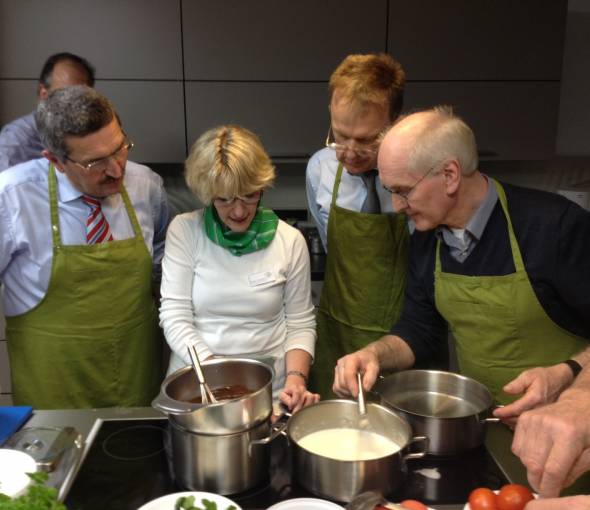 Looking for something special for your team?
Our cooking event for you
A different kind of team building event - a cooking event! Book a special kind of cooking experience at the TaunusTagungsHotel, because preparing a meal together needs plenty of team spirit!
All the necessary food and ingredients provided
Professional guidance
Cooking event & training kitchen provided (including equipment, utilities, decoration and cleaning)
Cooking aprons, recipe booklet
Eat the results together at festive decorated tables
PDF Cooking events PDF Barbecue event PDF Christmas cooking event PDF Thai cooking event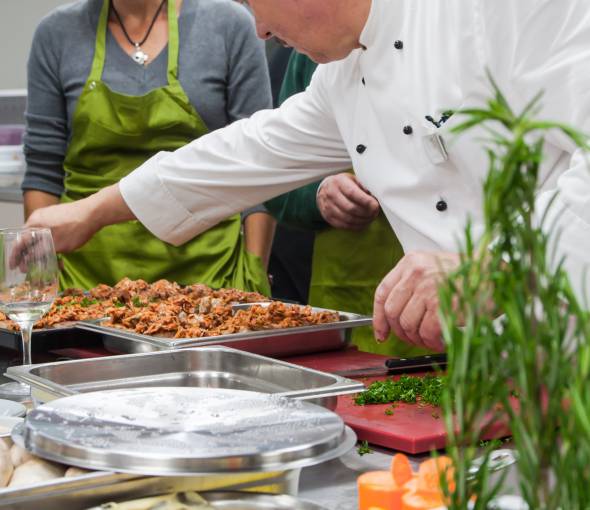 Prepare your chosen menu
Prices for the cooking event
Choose your preferred menu from our catalogue of suggestions and prepare it together with our chef in our cooking experience kitchen. Afterwards, you can enjoy your menu at a festive table in the adjoining lounge area.
The price also includes the cost of the room and cooking aprons.
Price: on request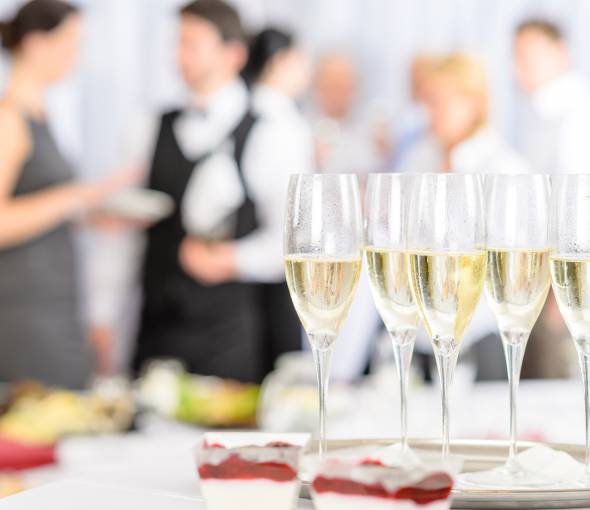 Self-service
Drinks for the cooking event
We provide self-service beverages on request. Drinks are charged according to consumption (bottle prices). If you tell us what beverages you would like, we'll be happy to make them available. By the way, we recommend having a champagne toast to start off the cooking event.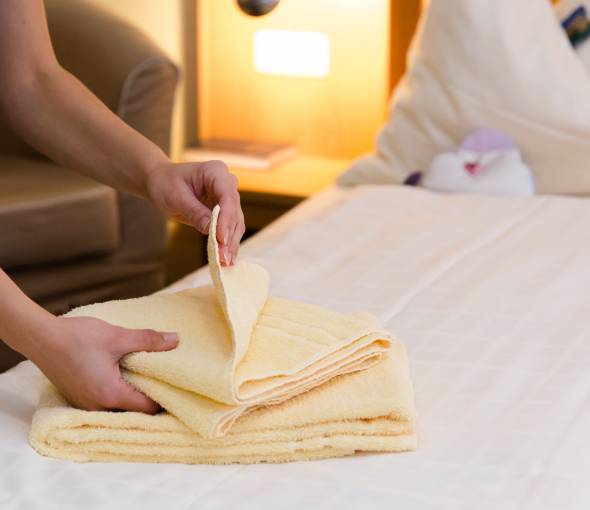 Cooking course offers and dates
Overnight stays combined with a cooking course
If you would like to book an overnight stay with breakfast in one of the modern, comfortable rooms at the TaunusTagungsHotel after one of the events, we can easily arrange that for you. You can take advantage of the following special offer:
Comfort double room with breakfast from 55 euros per person per night
Comfort room with breakfast from 81 euros per person per night
The prices for all cooking events include the dishes. If you would like to book an overnight stay with breakfast at the TaunusTagungsHotel after one of the events, please feel free to contact us.
Contact & Enquiries Check availability